DEVIL MOUNTAIN CHRONICLES: Childhood of a Prince, Part Two
My brothers and I spent a lot of time at our grandparents' homes (usually separately, they couldn't handle us all at once). Mother's parents were affectionately called Dearma and Dearpa; my Dad's parents were simply called Grandpa and Grandma. Of course my prim and proper mother would call her in-laws Morrell and Mother Duncan. That always seemed a bit strange.
Dearma and Dearpa's home outside nearby New Brighton was an honest-to-God wonderland for kids, replete with big shady yards, elegant fishponds, gardens, fruit trees, a large, beautiful two-and-a-half-story house and a four-car garage. They had a big red truck and a Buick Electra 225. The time I spent with the two of them was precious, and I have not loved anyone as much in my life. The memories of that place and those two dear souls reside in a very special corner of my heart. I worshiped them.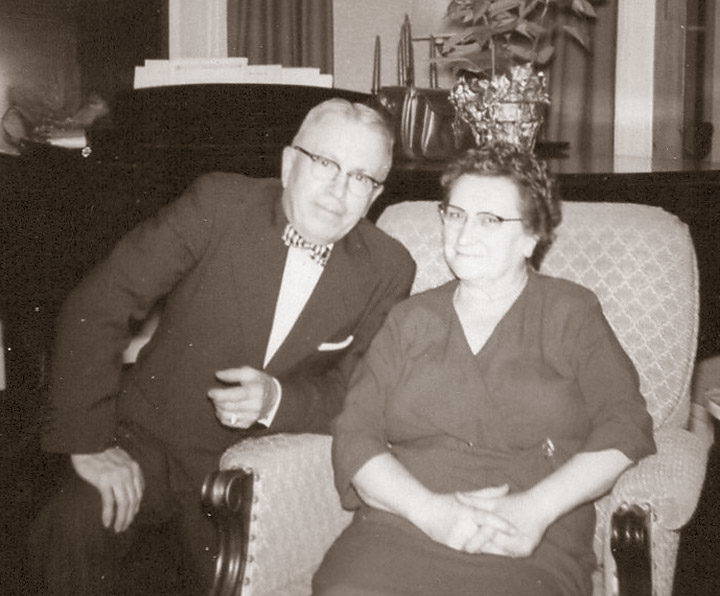 Dearpa came from good German and Scotch-Irish farmer stock. He was the court jester, and said funny things like: "How does your coperosity seem to segociate?" Short of stature, but one of the biggest ‒ and kindest ‒ men I've ever known, he owned a hardware store in town across from the old high school. It was a mysterious and wonderful place to hang out. When I was with him in the store he would introduce me to all his customers by name. He seemed to know everyone and was loved by all. I remember the scent of that magical place and now, when I occasionally find an old hardware store in some out of the way little town, I instinctively go in. One time, in an old store, I caught a whiff of a hauntingly familiar scent and instantly flashed back to Dearpa sitting at his huge roll-top desk. I broke down in tears. God I miss that man. He was a saint.
It is a well-known story in my family that a youthful Dearpa and his uncle had been sitting out front of the store enjoying a bright spring afternoon. Across the parkway was the New Brighton High School, and coming up the sidewalk was a young teacher herding her class back to school. Dearpa couldn't keep his eyes off the pretty, wiggling woman. He looked over at his uncle and simply stated: "I'm going to marry that girl." Of course that girl turned out to be my grandmother, the Queen.
Dearma was a bit chubby, a proud member of the "Metrical for Lunch Bunch," but had enough energy to pull a coal-laden train over the Alleghenies. She never walked, but marched like she was going off to war. We would gather cherries out back and she would make me pies. She always asked me embarrassing questions like: "Dave, did you move your bowels today?" She pampered me and squeezed me tight until I couldn't breath, spoiling me into wide-eyed ecstasy. She was a delight to be with, and funny as hell. She taught me things and made me think, and peppered me lightly with lessons from the Good Book. She had high hopes for the first born of her eight grandchildren.
The two of us played with their beloved boxer Chrissy, did errands together, and would watch her favorite soaps where Dearma always knew what they were going to say next. It was as if she was psychic. She could also read the minds of Marshall Dillon, Miss Kitty and Chester. Cool!
In the house next door to Dearma and Dearpa's lived a sweet lady who we all called Grandma Betty. She was virtually my third grandmother. Before I was born, she had tragically lost her husband and her son, and had adopted me, and my brothers and cousins, as her own children. I would spend the night at her house, drink hot tea and eat cookies, and sit out on the front porch where I would try and identify all the vehicles zooming by out on Mercer Road. "There goes a Pontiac!" Grandma Betty was part of the family and attended all of our affairs.
Grandpa and Grandma Duncan had lived in three houses when I was growing up. (Their side of the family was a bit mysterious.) They finally moved from Patterson Heights to Beaver. It made us very happy that they were in walking distance and we visited quite often. The dynamics at the elder Duncans was much different than our other grandparents. Not that we didn't love them with all our hearts, but they were a lot more low-key and a little stuffy, but sometimes quite hilarious. Not too mention that Grandma Duncan suffered from debilitating arthritis and walked with a cane. She never drove, but never complained.
Grandma Duncan had lovely "hazel" eyes and a wonderful laugh, and always made me feel very special. Her peanut butter cookies were such a sensuous delight that the state of Utah outlawed them in 1957. She always dressed to the nines and was quite the artist. Seems her mother, my great-grandmother Laura, had been an artist, and Grandma displayed a few of Laura's beautiful paintings about the impeccably decorated house. My brothers and I were her whole world.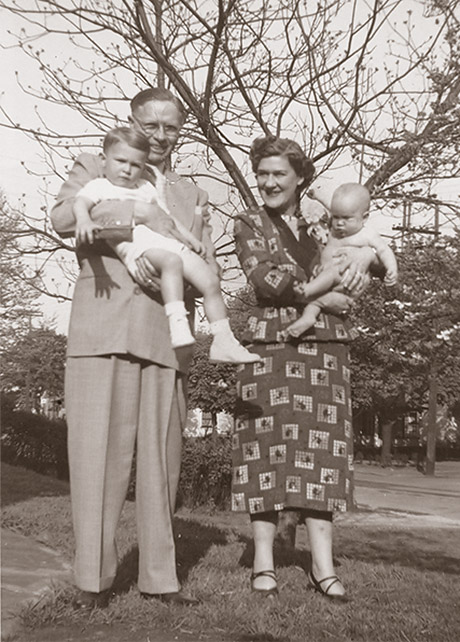 Grandpa was a high-powered businessman who wore blue suits and had Martini lunches. I remember sitting on his lap and smelling the gin on his breath (and liking it). He could be stern at times. He absolutely deplored whining, and if we ever moaned he would tease us in a little baby voice until we were laughing. Yep, he could make you feel silly for whining. Sort of reverse psychology I guess. With him, there was his way or the wrong way. We tried to do it his way the best we could.
The most wonderful thing he did for the whole family was to buy a little farm out in the country. This was a brilliant idea on his part. It was about eighty acres including a rustic, log farmhouse (with an outhouse) that was well over 150 years old. He and my Dad completely restored the house, adding a master bedroom, bathroom and kitchen, and screened in the front porch. Then they built a dam on one of the two creeks that formed a romantic pond where we could build rafts and become pirates in those lazy, hazy, crazy days of summer. Grandpa leased the fields to neighboring farmers who planted wheat and corn. This was a true American paradise conjured up by Norman Rockwell, and Grandpa must have felt like George Washington on the Potomac. It was the most fantastic feat that anyone in the course of human history had ever pulled off. The man was a genius!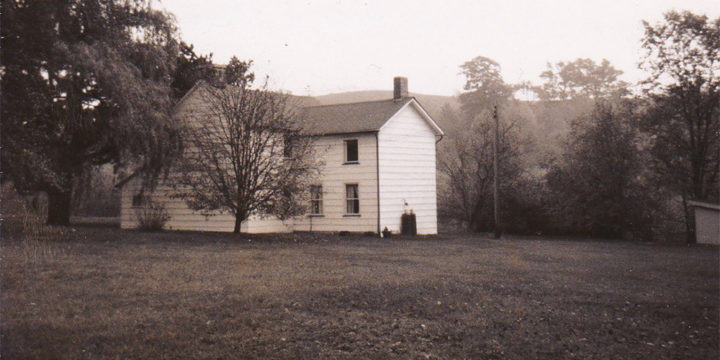 Both sides of the family gathered there for picnics, and overnighters complete with ghost stories on the screened-in porch. We would catch lightning bugs, enjoy dinners on the porch, hike, play baseball, build rafts, go on tractor and sled rides, and much more. I remember sitting by the venerable hearth smelling freshly baked peanut butter cookies and listening to classical music on the radio; all the while taking in the lovely view of the fields and foothills beyond. At night I'd fall asleep listening to the truck tires softly singing on the distant Pennsylvania Turnpike. It was magic!
The times I loved the most were those when the entire family was there: Grandpa and Grandma, Dearma and Dearpa, Grandma Betty, Mom and Dad, the aunts, uncles, great aunts and uncles, brothers and cousins. It was like an outing of the royal court and my Grandpa Duncan was the Grand Duke and royal patriarch. Of course, Dearma was the Queen and no one was foolish enough to challenge her throne, certainly not the Duke. Everyone had his place in the court; but the Duke's acquisition of this land as a weekend retreat was a bold move indeed!