Historic Preservation at Risk, in Proposed Federal Tax Plan
By Cindy Schultz
Many historic landmarks exist still today because of the Federal historic tax credit program (HTC) spanning 39 years. These tax credits are proposed to be eliminated in the Federal tax plan making its way to the President.
Tax credits were introduced in the mid-1970s as a way to promote renovations on the heels of mass demolition in urban centers and small downtowns across America. Because renovation is often costlier than razing and rebuilding, these credits were intended to incentivize preservation of old buildings. HTC credits have since proven to be a driver of positive net economic impact.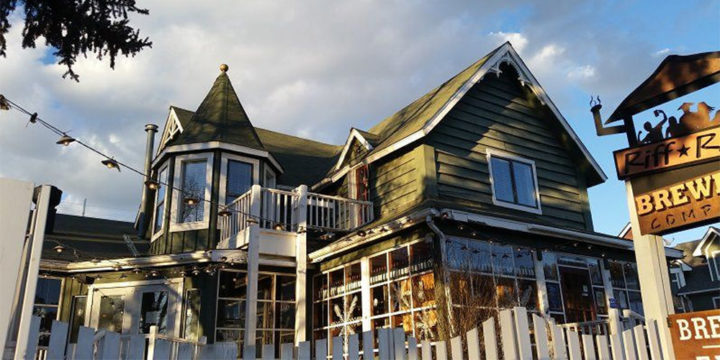 A combination of both Federal and State tax credits are available to Colorado property owners to promote preservation of historic landmarks. The total credit is a maximum of 30% for qualifying structures. To qualify, a landmark at minimum must either be locally listed or in the process of being locally listed or in the State Register of Historic Places for state tax credits, or in the Federal Register of Historic Places for the Federal HTC.
Since the program began, $131.8 billion cumulative (1978-2016) historic rehabilitation expenditures resulting in over 2.44 million jobs (in person-years), and almost $145 billion in gross domestic product. During a public appeal on the subject of preservation in 1984, President Reagan addressed the win-win of the HTC "tax credits have made preservation of older buildings not only a matter of respect for beauty and history, but a matter of economic good sense."
Despite the lack of local landmarks listed in the Federal Register losing this credit will have a local impact. Typically, Pagosa eventually experiences impacts felt initially at the national and state levels. In our tourist driven economy, the success of preservation and adaptive reuse combined with heritage tourism rely heavily on the experience around Colorado. When compared with other destinations, Colorado's heritage offerings provide a competitive advantage. Colorado cities and towns have taken advantage of the financial benefits of the Federal as well as state credits. We have benefited locally from the recognition and value of preservation in the larger statewide and national preservation community. As a result, Pagosa has attracted tourism and development dollars through local historic designations.
Pagosa Springs is a Certified Local Government, a distinction that gains the Town access to apply for no-match grants, and local landmarks are eligible for Colorado's state historic preservation tax credit and grants from the History Colorado State Historical Fund. As a Certified Local Government, the Pagosa Springs Historic Preservation Board is authorized to review applications for local designated Historic Structures and provide recommendations to Town Council for designating Historic Landmarks, which substantially expedites applications and alleviates the more complex State or Federal designation processes. The HPB is also the local authority designated to review and approve State and Federal Historic Tax Credit Applications.
While the State 10% tax credit is not in jeopardy, the Federal credit at a more attractive 20% rate, if eliminated, will have a significant negative impact on Colorado preservation — and also here in Pagosa Springs.
It is important to note that these are valuable tax credits, not tax deductions, meaning our 20% tax credit is fully applied to the tax you owe, and can be spread among a number of years to take advantage of the full benefit. The credits can also be sold, currently at 80% of their total value.
For fiscal year 2016, the National Park Service, administrator of the FHTC, engaged Rutgers University's Center for Urban Policy Research to report on the economic impacts of the Federal HTC, released earlier this fall. The report identifies net positive economic impacts of the HTC both for FY 2016 and over the 39-year life of the program. Cumulative net benefit to the U.S. Treasury is $4.6 billion as measured by $29.8 billion in tax receipts compared with $25.2 billion in credits. As the Federal HTC provides a net positive addition to the bottom line of the U.S. Treasury, its elimination doesn't seem a logical proposal in a tax cut plan.
For more information on the Historic Tax Credit, visit the National Trust for Historic Preservation at www.savingplaces.org or download the full report on the economic impact for FY 2016 here.
Cindy Schultz is Associate Planner with the Town of Pagosa Springs.