EDITORIAL: Get Out of Jail, Free… Part Four
It is the policy of the Colorado Department of Corrections (DOC) to ensure all facilities provide a comprehensive recreational program that includes constructive leisure-time activities, outdoor exercise, artistic expression, hobby work, and recreation activities appropriate to the needs of the offenders … to encourage… constructive use of leisure time…
— from 'Regulation 1000-01,' Department of Corrections, State of Colorado
Let's listen again to Archuleta County Sheriff Rich Valdez, giving his quarterly report to the Board of County Commissioners (BOCC) on May 2.  He was seated next to his Undersheriff, Tonya Hamilton, addressing commissioners Steve Wadley, Michael Whiting and Ronnie Maez.
"One of the things we want to point out is the alternative sentencing program. That program is doing good, but it's increasing big-time. It's just slowly getting bigger and bigger. And those are inmates that technically should be in our facility, but are being managed by Corporal [Mitch] Randall. In January, we started at 34. We're up to 54 now… most of them are pre-trial…"
Commissioner Michael Whiting:
"Is it safe to assume these are nonviolent people?"
Undersheriff Tonya Hamilton:
"Yes, this program is only for low-risk offenders."
Sheriff Valdez:
"But the rest of these are pre-trial. They should technically be in jail. They've bonded out, but then they respond to [Corporal Randall.]"
The Sheriff noted that his staff has been cutting a lot of breaks for some of these individuals, when they fail to show up for appointments, for example, or when they fail a drug test. He reiterated his contention that they should "technically" be in jail.
Commissioner Whiting:
"We have jail cells waiting in Durango for these folks. If these folks are problematic — if you are giving them breaks, and they are violating? I think we need to be careful, because we're not going to be building a jail next weekend. And we have the money budgeted, to arrest people and put them in jail. So I want us to be careful not to dilute our public safety."
It's not as simple to operate a jail as it was, once upon a time. Historically, jails were a low priority in local criminal justice systems, operated by the Sheriff's office as something of an annoying distraction from the department's more visible law enforcement functions. An assignment to work in the jail was viewed as a 'stepping-stone' to higher-status jobs in the department… or even as 'exile' for officers who did not perform satisfactorily on the street.
Additionally, jails were typically at the bottom of the priority list for public funds. Law enforcement and other county departments competed with the jail for scarce tax dollars. The result was that jails were consistently underfunded. Proper funding did not become a priority until federal and state courts — responding to inmate lawsuits —  pressured local jurisdictions to give jails a higher priority.
Meanwhile, for the average local citizen, the jail was out of sight, out of mind. The general public rarely concerned itself about jail issues — until a family member was involved, or a major crisis occurred.
Prior to the 1970s, jails saw little or no external oversight; legal requirements were minimal, and there was little enforcement of those that did exist. Jail staff lacked today's sense of professionalism. As a result of this historical neglect, many jails were plagued with problems, including physical violence, suicide attempts, escapes, sexual assaults, unsanitary conditions, deteriorating facilities, poor staff morale, and a generally unhealthy, unsafe environment.
The 1970s ushered in the "hands-on" era of the federal courts. As the number of inmate rights lawsuits skyrocketed, the courts became more involved in addressing jail and prison issues. The number of federal prisoner rights lawsuits increased from 218 filed in 1966 to a peak of 68,235 in 1996.
The combination of neglected problems and increased federal court involvement has presented a major challenge to local officials. There's now a substantial body of case law that defines how jails should be operated — and that also provides a means by which inmates and their families can hold jail officials accountable when case law is not followed.
Here's a comment from the U.S. Department of Justice report, "Jail Standards and Inspection Programs":
There are many consequences to failing to meet these challenges. Jails that are crowded or do not provide adequate security and medical or mental health services may be subject to:
Liability.
Compromises in public safety.
Unsafe conditions for staff and inmates.
Institutional violence.
High staff turnover.
An increased likelihood of recidivism (due to inadequate programming).
Diminished effectiveness of the local justice system.
A negative public image.
Significant financial and social costs are associated with each of these consequences. Ignoring these issues is not an option; doing so would be poor public policy and possibly an indication
of "deliberate indifference." Local jurisdictions must take proactive steps to operate jails in accordance with established constitutional requirements and sound correctional practice.
We ended Part Three, yesterday, asking how the Archuleta Board of County Commissioners might define the term, "humane" — in reference to the treatment of jail inmates accused of a felony or misdemeanor. Considering the above-mentioned challenges, we can imagine the potential liability issues facing a Sheriff, and a Board of County Commissioners, if they fail to provide a "humane" jail conditions for staff and inmates.
The conversation on May 2 presented a fascinating scenario. Sheriff Valdez was telling the BOCC that up to 54 accused individuals were loose on the streets of Pagosa Springs, and that probably half of them "should be in jail."
Was the Sheriff trying to make a case for locking up nonviolent, low-risk, pre-trial individuals — who have bonded out, or been released by the judge on a personal recognizance guarantee? I'm not an expert on the Colorado legal system, but I know enough to offer a rational argument that an individual who has bonded out of jail, by paying his bond — or who has been released on a PR bond — should definitely NOT be in jail. That's exactly what "bonding out" means. It means you don't have to sit in jail while you await your trial.
Undersheriff Tonya Hamilton made the situation a bit more clear.
"If we have the opportunity to arrest somebody and take them to jail, we do. Part of this stems from the courts, and the judges giving PR bonds. We don't have a lot of control over that.
"The flip side of this is, if we were jailing everybody instead of giving PR bonds, then we're running into staffing issues, and transporting. So we are really trying to ride that — keep our costs down."
Commissioner Steve Wadley:
"It's a balancing act."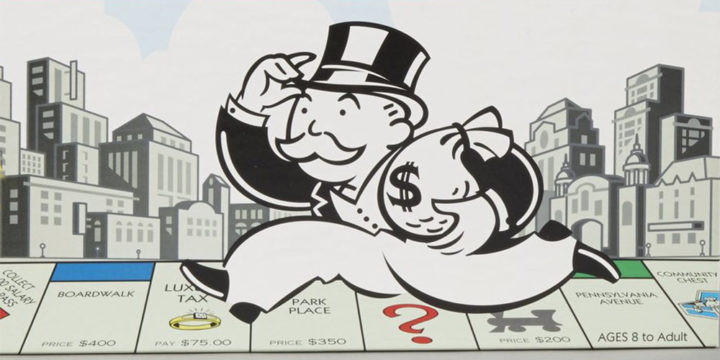 Yes, it's a balancing act for everyone. The BOCC needs a significant number of inmates incarcerated in Durango, if they want to justify a new multi-million dollar jail to the voters. But the Sheriff is having trouble keeping enough deputies on staff to drive back and forth to Durango… so there's a real benefit to seeing low-risk, nonviolent offenders kept out of jail.
For the voters, it's a desire for a local government to provide the highest quality service at the most reasonable price.
Truly, a balancing act.