EDITORIAL: My Attempt to Focus on Property Tax Increases, Part Two
How can people be so heartless, how can people be so cruel
Easy to be proud, easy to say no..
— 'Easy to be Hard,' from the Broadway musical 'Hair'
I caught considerable flack from some of our Daily Post readers when I came out in support of the controversial "Colorado Care" tax increase — a proposal that would have replaced the Affordable Care Act (Obamacare) and most private health insurance plans with a state-run system of universal health care, funded by new income taxes. That tax proposal lost at the polls last November by a 4-to-1 margin.
But we're talking today mostly about property taxes, not income taxes.
Colorado's property tax system is rather unique in a nation that seems, on the federal level, destined to spiral ever deeper into debt. Due to the Gallagher Amendment, passed in 1982, homeowners have seen their property tax assessment rate slowly drop from 21 percent down to the current estimated amount of 7.2 percent. Meanwhile, the assessment rate for commercial property and vacant land has remained frozen at 29 percent — meaning that, next year, businesses will pay more than four times the assessment rate paid by homeowners.
Additionally, the Colorado voters approved the Taxpayers Bill of Rights — the infamous TABOR Amendment — in 1993. That constitutional amendment requires state and local governments to obtain voter approval for any tax increase. While many states require supermajorities in the legislature to approve any state tax increase — Oklahoma, for example, requires the approval of 75 percent of the state legislators — only a few states require voter approval for tax increases.
TABOR also limits the amount that state and local governments can increase their budgets due to "natural revenue increases" due to rising home values. And TABOR prohibits state and local governments from incurring long-term debt, unless the debt has been approved by the voters.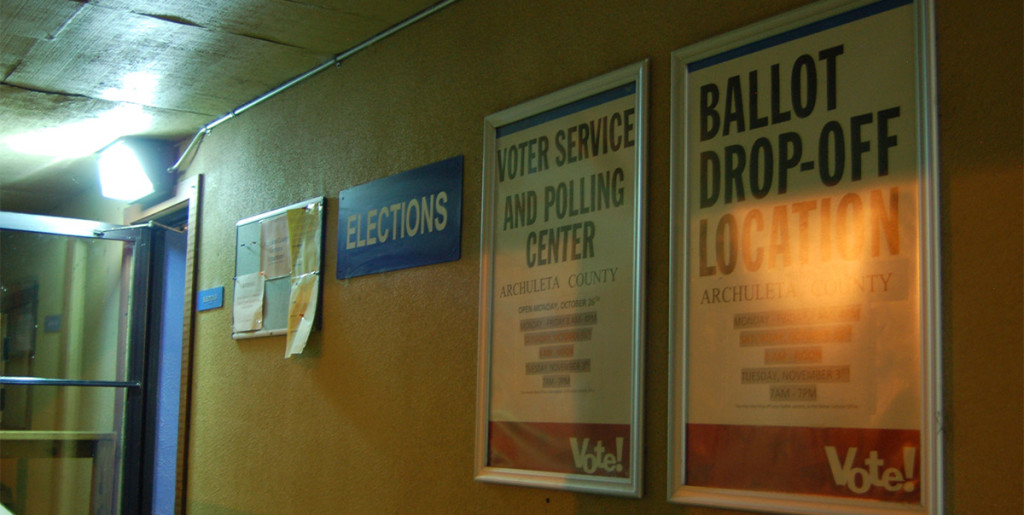 These limitations challenge government agencies — counties, towns, school districts, fire districts, and state government — to do more with less. Often, however, they do less with less.
But taxes do increase, nevertheless. Residential property tax will increase next year by an average of maybe 6 percent, we heard earlier this week at a BOCC work session — and commercial property tax by maybe 2 percent.
When Clarissa and I bought our home in downtown Pagosa in 1994, our annual property tax was around $1,400, when our home was appraised at $129,000. If that tax had merely kept pace with inflation, the tax today would be about $2,325 (using the U.S. Bureau of Labor Statistics calculator.)
But the property is currently appraised at $213,000. So if our property tax had kept pace with both inflation and the increase in dollar value, the tax today would be about $3,840.
Thanks to Gallagher and TABOR, and the willingness of Archuleta County voters to reject tax increase proposals, my property tax bill for 2017 was $1,030 — considerably less than the $1,400 we paid in 1994, and approximately one-quarter of what it would have been, if it had kept up with both inflation and real estate values.
As a result of this Colorado system, some of our local government agencies have become increasingly dependent upon state government. This is particularly true in the case of the school districts, which were — once upon a time — almost totally supported by local property taxes, but now get most of their funding from the state. Increasingly, that state funding comes with strings attached… strings that sometimes prevent local school boards from fulfilling their constitutional mandate to set local policies for the schools they oversee.
Another effect of voter control of tax increases has been a growing willingness by government officials to place local and state taxpayers in long-term debt via the mechanism of "Lease Purchase Agreements" and "Certificates of Deposit" — agreements that funnel generous 'interest payments' to banks and investors, in clear violation (according to some of us, at least) of the spirit of the TABOR amendment. (Colorado courts have generally chosen to look the other way, and have allowed these agreements.)
Over the past couple of years, a couple of government entities in Archuleta County have been considering — somewhat hesitantly — the idea of asking the voters for a property tax increase. The hesitancy is well founded, considering the failure of some local attempts during the past decade.
The Archuleta School District had placed a mill levy increase before the voters back in 2011, to fund a brand new K-8 campus on a rocky hillside near the high school; the ballot measure estimated the total cost of the project — including interest on the bonds — at around $98 million. The school district had no definite plans for the three downtown school buildings that would have been abandoned, as a result. The voters delivered the district an embarrassing 3-to-1 "No" vote.
That same year, the County government attempted to extended a "de-Brucing" tax measure voters had approved in 2006. While not technically a "tax increase," the measure would have allowed the County to retain revenues that, under TABOR, would have been refunded to the taxpayers. The measure failed by a 4-to-1 margin.
Four years later, the Pagosa Fire Protection District's Ballot Measure 5A — a proposal to increase the District's mill levy from about 4 mills to about 7 mills — failed to win the community's support. That measure lost by roughly a 2-to-1 margin.
The Town of Pagosa Springs kicked around the idea of a $7-$9 million tax increase, last year, to fund a new vehicle bridge at South 5th Street, but officially rejected the proposal this past January.
But still, our local government entities dream that the voters might embrace the next tax increase proposal… if only it can somehow be presented in the proper light.
The biggest tax increase currently under discussion relates to a multi-million dollar facility expansion proposed by the Archuleta Board of County Commissioners. Dollar amounts that have been tossed around recently range from $10 million to $25 million, but there's been no decisions about whether the proposed increase would be added to the local sales tax (somewhat problematic, legally, because the County has a standing agreement to share sales tax 50/50 with the Town of Pagosa Springs) or to the local property tax rate. The discussions are seemingly aimed at putting something on the November 2017 ballot, for voter approval. Who knows.
For the past year, the School District has been discussing a "mill levy override" tax increase in a very conceptual way, but doesn't appear ready to place anything before the voters this year.
Meanwhile, the entire nation struggles with some huge domestic issues — low paying jobs, a chronic shortage of affordable housing, racial and political divisiveness, a shortage of schoolteachers, deteriorating infrastructure of all types, undocumented immigrants, a growing heroin addiction crisis, spiraling healthcare costs, failing pension funds — while the Washington politicians distract us by putting the nation trillions of dollars in debt, while pointing frantically at nasty "enemies" in faraway countries.
It's easy to say, "No."  Easy, here in Colorado, to say, "No more local taxes." Sometimes, that's the correct response, when our local and state governments are acting stupid.
But it's also easy to say, "No, to helping the poor and needy"… "No, to fixing our failing infrastructure"… "No, to caring for our children and our elderly" … while we spend trillions dropping bombs on people we've never met and who've done us no harm, merely so American corporations can retain control of the natural resources in foreign lands.