EDITORIAL: Saving Ourselves, Part Five
If you chance to read the Letters to the Editor in the weekly Pagosa Springs SUN, you might notice that a fair number of the comments refer to political decisions taking place in the marble halls in Washington, DC.
The Affordable Care Act, for example. The Mexican Wall. Climate change policies. Ownership of federal lands. Ways to define homeless refugees — women and children, perhaps — as "terrorist suspects."
We've published stories about some of these topics in the Pagosa Daily Post, as well, but if we are really honest with ourselves, we're mainly shooting the breeze when we discuss federal policies in a rural neighborhood news outlet. Our chances, as Archuleta County residents, of influencing Congress or the Trump administration are somewhat slim.
Perhaps we have a better chance of influencing policies, locally?
When I sat down in the audience yesterday, in the cozy Pagosa Area Water and Sanitation District (PAWSD) meeting room, I hadn't attended one of their board meetings in nearly a year. That lack of attention could be seen as somewhat remarkable, given the history of the Daily Post. Our writers had spent much of our first publishing decade exposing the unhappy "Dry Gulch Reservoir" debacle and the related "Water Resource Fee" controversy — two contentious policy issues that eventually led to a virtual revolution in PAWSD leadership.
For 15 or 20 years, the philosophy at the water district had been aimed at "expanding the system, regardless of the cost." That philosophy aligned perfectly with the overall goals of the Colorado water industry, and with the policies executed by the Colorado Water Conservation Board.
Here's a sample editorial from that difficult period in our local water district's difficult history.
But following the election and appointment of a string of fiscal conservatives to the PAWSD board, beginning with Allan Bunch and Roy Vega in 2010 — and continuing to the present day with board members Mike Church, Paul Hansen, Gordon McIver, Blake Brueckner and Jim Smith — the goals of the water district underwent a fundamental shift. The board focus now, at PAWSD, could be summarized as "get out of debt, while fixing the leaks and maintaining reasonable customer rates."
The attendance at yesterday's meeting was not overwhelming. Four of the five board members were present, as were District Manager Justin Ramsey and Finance Manager Shellie Peterson.
The audience included just five people — five people with an interest in affordable housing.
Included in that number were local developers Steve Graham and Jack Bridges, who have been in negotiations with the Archuleta School District and with the Town of Pagosa Springs for nearly a year now, promoting a proposed affordable housing project near the high school. That proposed project would include about 35 single-family homes and perhaps 20 apartment units.
Also included were two members of the Archuleta County Affordable Housing Workgroup, Lynne Vickerstaff and myself.
The fifth person in the audience was Pagosa Springs SUN reporter Jim Garrett, who recently published a lengthy essay about local affordable housing issues in that newspaper.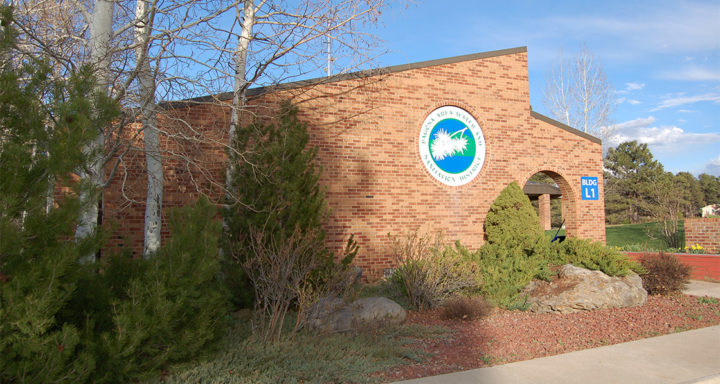 On the meeting agenda was the following item:

4. Review of current District Affordable Housing Procedures
As District Manager Justin Ramsey explained at the beginning of that discussion, the water district currently has no policy mechanism in place to encourage the construction of new affordable housing. Once upon a time, back in the days when PAWSD was expanding its infrastructure regardless of the amount of debt incurred, they did have a program that could assist affordable housing projects with the required capital investment fees — which Finance Manager Shellie Peterson said amount to about $4,665 per dwelling. Ms. Peterson described that discontinued program as somewhat burdensome and problematic, involving property liens and, occasionally, attorney fees.
The overall message coming from the four board members — Mike Church, Paul Hansen, Jim Smith and Gordon McIver — during the following discussion, did not offer much encouragement to proponents of affordable housing in Pagosa Springs, as you might discern from the following exchange:
Affordable Housing Workgroup member Lynne Vickerstaff:
"Affordable housing is going to be one of the most critical issues that this community will be facing, and PAWSD is going to play a big part in addressing that problem. We have a developer [Graham and Bridges, DBA San Juan Builders LLC] who wants to do something, and they need support. And I think an amortization policy [for the PAWSD hook-up fees] would be a really good idea…"
Board member Gordon McIver:
"I have no problem considering that, but ultimately, Paul Hansen and I ran on a platform of keeping water rates low…"
Board member Paul Hansen:
"I think we are really limited in what we can do for a single-family house. If someone can come to us with a multi-family project, where there's a single water meter, maybe we can justify something like that…"
Board chair Mike Church:
"The previous PAWSD board was planning to raise customer rates by 30 percent over three years. What this board did instead was tighten the belt really tight and we froze rates for two years. We've consolidated executive positions, from four down to two… Our starting wage for a field employee is $12 an hour. It's a terrible starting wage. We haven't bumped those wages up… I understand [affordable housing] is a community issue, but we may not be able to do a whole lot. I don't know…"
As the fiscally conservative board unanimously explained, they are hesitant to allow discounts for low-income customers, when those discounts will ultimately increase the financial burden on middle- and high-income customers… considering the overall cost of operating the district. In particular, the board is opposed to reducing capital investment fees if such reduction would result in increased profits for the developer.
A couple of comments, about the ideas discussed at yesterday's meeting.
Any developer concerned with making a hefty profit is unlikely to choose to build affordable housing in Archuleta County. The best profit margins for a Pagosa builder typically come from the construction of high-end homes for wealthy clients. And indeed, the vast majority of homes built in Archuleta County since the beginning of the Great Recession have been retirement homes and second homes, for those same wealthier clients.
The fact that Steve Graham and Jack Bridges are even proposing to build affordable housing in this community indicates to me — and probably ought to indicate also to the PAWSD board — that profit is not their primary motivation.
I understand the PAWSD board's concern about shifting costs onto the shoulders of middle- and high-income customers, if reduced fees are allowed for affordable housing. But that concern seemingly comes from a belief that those who are well-off do not wish to help those who are less fortunate… that a wealthy PAWSD customer is in fact comfortable watching the affordable housing stock disappear in Pagosa Springs, as has already happened in places like Aspen, Vail and Telluride.
I would argue that Fiscal Conservatism does not necessarily imply a lack of charitable feelings.